I think that Ink was a tricky one to interpret, but I have gone for a pattern that has been put into print/INK?!? Is that too loose??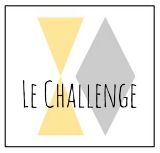 The Log Cabin Wreath Quilt that was in Quilt Now Magazine - Issue 4 by
Jessie Fincham
.
I love, love, love this quilt and have been itching to finish it, with me literally just sewing in the loose thread this morning!!
I quilted it in an organic (wonky) spiral way, using
Kerry's template
to start me off.
Most of the fabrics are from my stash with a few dark green purchases, I didn't realise how hard it is to find the perfect green!!!
The backing is a Moda dot with
Robins from Makower
and the binding is my newest favourite stripy fabric
Clown Stripe in Fire
by Michael Miller.
I did add a few more strips to the edges making it finish up at 49"x50".
I machine quilted it as there is just not enough hours in the day for it to have been hand quilted by this Christmas, there is no time for film watching on the sofa until Christmas day at the earliest in this house!!!
Now I just need to get more than one decoration on the tree, I'm really not feeling Christmas this year and normally I love it!!
Honestly, two candy canes and a bauble!! I really need to pull my finger out!